Fashion outlet is an all Designers spot with up to 70% off items from previous seasons which is part of AlOstoura Fashion. This place is house to all AlOstoura brands discounted such as Marc Jacobs, Chloe, Ice Berg, Melissa, Alexander Mcqueen, Moscheno and many many more.
You can find basically anything l
ike T-Shirts, Shirts, Blouses, scarves , pants, and accessories for Women, Men and Children Too.
Checkout these Chloe Bags The Paddington and Betty with a huge discount. These two bags were the IT Bags six years ago with even a waiting list, every fashionista wanted one and every celebrity had one, and now they are sitting on the discount racks waiting to be picked up.
Checkout Celebrities who carried these two IT Bags:
Victoria Beckham before her Hermes Obsession Carried a

Paddington
Katy Perry with a Paddington
Kate Moss with a Betty Bag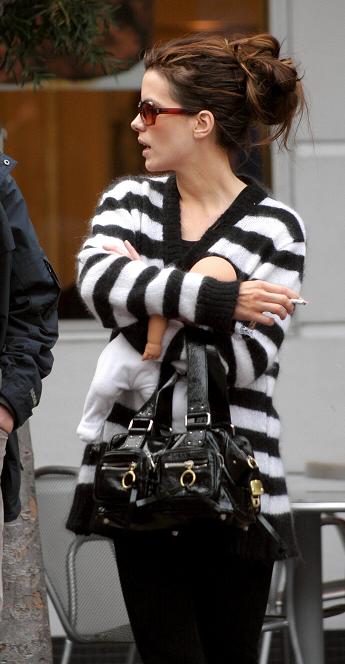 Kate Beckinsale with a Betty Bag
The Fashion Outlet is located in Salmiya Salem Almubarak St Dana Center First Floor.